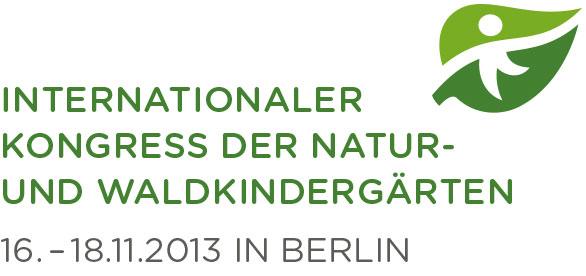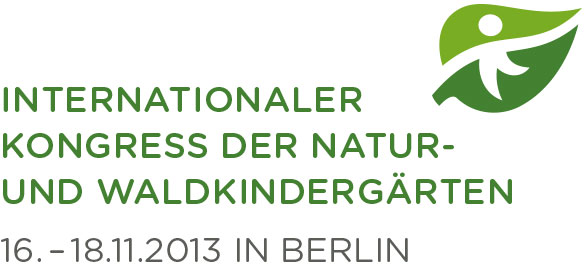 INVITATION
To the first international congress of the BvNW
                                 Always outside? Of course!
A success story – 20 years of nature- and forestkindergartens in Germany
"And all of a sudden you know that it's time to start something new and to trust the magic of the beginnings." Master Eckhardt 1260 – 1328
These may have been the thoughts of Ursula Sube, the founder of the forestkindergarten in Wiesbaden in 1968 or the founders of the forestkindergarten Flensburg Petra Jäger and Kerstin Jebsen in 1993. Confidence, courage, endurance and joy were the obvious foundations on which their dreams became reality.
Today in 2013 – 45 and 20 years later nature- and forestkindergartens are well established. They are unique in the wide field of education and to run them still requires all the personal qualities that the founders showed back in the days. Every new Kindergarten is a special achievement. Since 1993 countless new kindergartens were founded. Not only in Germany, but also on other continents like Asia. This lead the BvNW to planning the international congress.
Be our guests and discuss your ideas with national and international partners

in order to get practical ideas
to exchange experiences
to develop a mutual vision
These three topics offer a broad program
Nature- and forestkindergartens – Then and today
National and international perspectives
A mutual future
We invited well-known speakers who will give insight into the benefits and necessities of outdoor-educations and how "being outside" shapes the children's view on the world. The focus lies on nature as a holistic space for education.
The latest topics
Inclusion, children under three years of age and migration will be the central topics of a panel discussion to which we invited experts of those fields.
 Alliancepartnership between the BvNW and the FBN
Alliance of nature- and forestkindergartens in Germany and the FBN (German panel for outdoor education).
The International gallery – To see and to be seen
We kindly ask all participating kindergartens to bring information material and handouts from their facilities.
The entire congress is laid out to make the theoretical aspects of outdoor-education practically applicable.
We wish that you return home from the congress with your pockets full of ideas and zest for action.
 THE VENUE
The congress takes place in the evangelical school in the center of Berlin. The school is independently organized and focusses on sustainable education.
Adress
Forum der Evangelischen Schule Berlin Zentrum
Wallstraße 32
10179 Berlin
JOURNEY
By Train
Berlin can be easily reached via DB information & tickets If booked early, discounts are available.
By public transport
At the central station you take the S 72 to Wartenberg and change at Alexanderplatz.
There you take the U2 to Ruheleben and get off at Märkisches Museum.
From there it's a mere 150 meters to walk to reach the venue at Wallstraße 32.
The entire route takes about twenty minutes.
 By car
Please use Google Maps for conveniently planning your individual route.
LODGING
Hotels, inns and hostels
There are many in Berlin. Discounts may be available when you book early.
–>  Appartments Berlin City 
–> Berlin Unterkünfte
–> Goodbye Hotel. Welcome Home. Wimdu